[ditty_news_ticker id="557"]
Victor Paruta
Psychic Medium
Testimonials
Victor is one of Cincinnati and St. Petersburg's most trusted psychic mediums.
"It was such an amazing experience. Therapeutic and Insightful. You tapped into what I needed, and allowed some healing to begin. I'm a true believer in the energy we put out into this universe and what we get back from it.  Your knowledge of the past, present and future is such a gift… I am very Grateful for your time and channeling those who mean so much to me. You have such a Gift !"
"Victor, just an update on my reading with you in August. My husband saw his oncologist last Friday and his dentist on Monday and calcification was brought up on both visits. Your reading of my present situation was so accurate. Thank you."
"Your reading on me was so dead on! You told me things only I knew and I hadn't shared with anyone… Your reading and presence brought me such a sense of deep peace that I am still feeling it today. I wanted to thank you for the reading, it was one I needed to hear and it definitely blessed me. So I am sending blessings back to you!!"
"Thank you so much for the reading on Thursday. You really clarified a lot of stuff that I'm experiencing. I have seen many psychics in the past and you're the first that I felt covered everything and really confirmed what was happening. I finally feel like I'm able to move forward instead of just being left with more questions. I'm really going to start working on all of this stuff this time because I feel like I have knowledge that I didn't have before and I'm not as afraid."
"Victor, I had to let you know that another thing you told me seems to have happened. The first reading six years ago or so you told me there would be a granddaughter with beautiful hair. My son had a boy with gorgeous blonde curls two years later. I thought well, close. Lol. A year later my daughter who had no intention of having another child had a girl with the most beautiful curly red hair there could be. My second reading with you two years ago I told you this and you told me there is another girl. I thought no, this time you've got to be wrong. A few days ago my son found out he may be the father of his high school girlfriend's 25 year old daughter. Also you told me he would have custody of his boys and his ex-wife would go to Florida. He got emergency custody almost a year ago and his ex-wife is currently in Florida. Wow, you're good!"
"First I would love to say how accurate you were on everything and even some of the things I didn't understand at the reading, I understood when I listened to my digital recording.  Not only did you have things about a lost love correct but also things about myself there is no way you could have known and I was not expecting that."
Victor is available for personal and group readings (psychic parties, mediumship circles) most days and evenings. Please call (513-310-3366) or email ([email protected]) to schedule.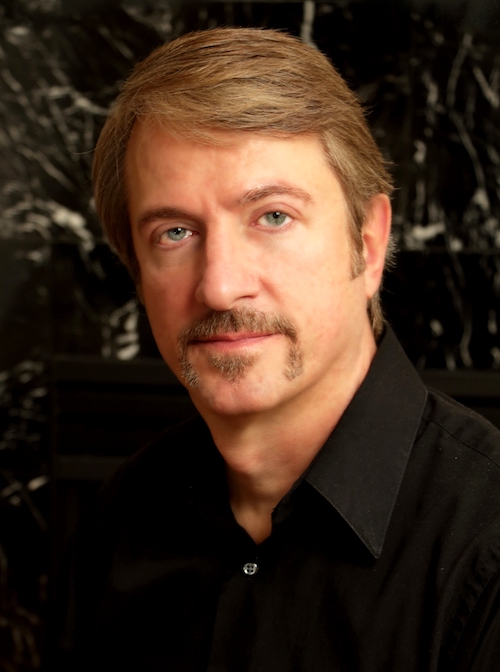 "I just wanted to send you a quick email thanking you for my reading on Friday. It was such a great experience and Kristina and I can't stop talking about it! … You are truly gifted and it is just fascinating to spend time with you."
"Thank you for the recording! I have been listening to it repeatedly and still find myself amazed at how accurately you were able to zone in on the conflicting energies within me! For years I have felt and noticed these conflicts and despite all sorts of therapy, healing sessions, spiritual work, etc, I haven't been able to fully understand, nor really hit the nail on the head, as they say. But now it's very clear to me where all this tension and restlessness comes from. I owe you a sincere and very big THANK YOU for your assistance. I really enjoyed the honesty and depth of your reading and Victor, please know … YOU ARE VERY GOOD at what you do! " : )
"If I had a dollar for everything you've told me in your readings that has manifested, I'd be loaded."
"Your reading was shockingly on the spot! You predicted two back to back moves with precise locations. I was not expecting even one move at the time."
"In the few days after the last reiki session I began to feel 'different'.  Almost lighter.  Not like a different person, but almost as if I put on new clothes for the first time in awhile.  Clearer.  Two days after our last session on that Wednesday night, I got my first client (counseling) inquiry.  My private practice work seems to be on its way."
"It was nice meeting you. And it was quite an experience. I was really glad that my dad came thru so much for Connie and Tina. I at least had memories of him. They really don't. I am glad that he has been with them at special occasions. And that both of my parents approve of Tina adopting the children. It meant a lot to her. And knowing that Mom was with Connie during her ordeal with her eyes. That is wonderful, since she will be going thru another eye surgery. It was great for them to feel the comfort of my Mom and Dad with them. Thank you."
"I wanted to let you know the reading we had yesterday really really helped me. I can't believe some of the information you relayed from mom. I am just in shock how well you did. Truly gifted. Truly able to help people connect and process. Its huge. Very huge. Thank you, sincerely." 
"Your reading was spot-on, as usual…  fantastic!  Right down to the expressions of speech, the specific topics, the way Richard offered me his arm when we crossed a street together. . . amazing, as usual!"
Victor has been a radio and television personality since 1992: