Psychic Readings
Victor is one of Cincinnati and St. Petersburg's most trusted psychic mediums.
Readings are done by appointment and can be in-person if you are in the area, or by phone, Zoom or FaceTime. Each reading is unique and may focus on different areas than other readings, but you can ask Victor to focus on anything you need insight on and he'll be able to get impressions on just about anything.
An hour of time is reserved for each reading, but most readings take about 30-40 minutes. Your reading can be limited to any time that fits your budget or left open. Cost is $100 for the first half hour and $75 for the second half hour, prorated for the time used. For example, 15 minutes is $50, 30 minutes is $100, 45 minutes is $140, and 60 minutes is $175. This includes a digital recording of your session which is provided via email. Payment is taken at the time of the reading and can be by credit or debit card, Venmo or Zelle. For in person readings, cash and checks are also accepted.
It may be helpful to bring (or email) photos of people you'd like Victor to tune into if convenient, if applicable. For mediumship readings, please bring or email a photo of the person(s) if you have one – this is sometimes helpful, esp. if they are not immediately present. No photo, no problem!
Victor is usually available for readings Thursdays, Fridays and Saturdays from 11 a.m. to 6 or 7 p.m. Please call (513-310-3366) or email ([email protected]) for Victor's current schedule.
Victor's address is 4900 Brittany Drive South, Unit 1004, St. Petersburg, FL 33715. This is off Pinellas Bayway, between I275 and the landmark Don Caesar Hotel. For phone readings, please call Victor at the time of your appointment.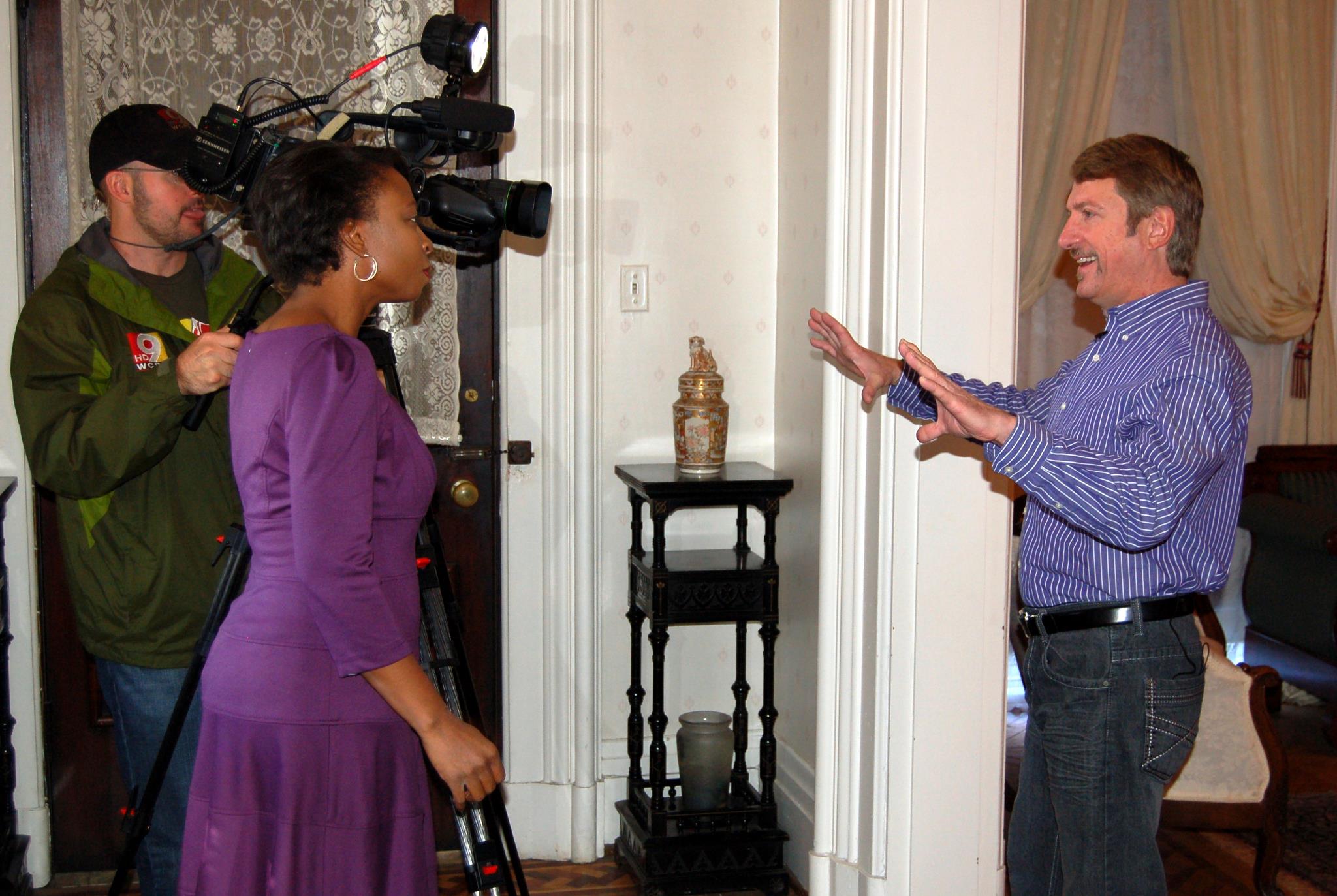 A Reading Response
"20 years ago this week, I went to see a psychic, something I had never done before and at the time, it was way out of my comfort zone. But… I hated my job, my dating life was not going well and I wanted to make changes yet had no idea of what to do or how to do it. My friend T.M. (strongly) recommended I see Victor Paruta from Victory of Light Expo; in fact, she set up the appointment for me and told me if I didn't want to go, I needed to call and cancel. I went.
"I just found this tape when I was cleaning out drawers. It's a recording of that session 20 years ago. In a 1-hour session he told me some very specific things, for example that I should consider working in the trade show industry. Also that not to worry, I would meet a guy soon and that I would know it was him because he would be tall, love the woods and the outdoors and that there would be fireworks (actual fireworks…)
"Just 3 weeks later, I met my husband John. He's a big guy — 6′ 4" +. He was in the process of buying a trade show exhibit company (where I ended up working too when I moved to Chicago in 2000 to be with him.) When we met, he had a house in the woods in the Upper Peninsula of Michigan; though he no longer has that house, we still enjoy our walks in the woods together most of all. Oh yeah, and there were fireworks — he used to love to shoot off fireworks! It didn't even have to be the 4th of July, really any occasion would do.
"Is every psychic legit? No, probably not, but there are definitely some out there. And Victor was certainly one of them. I'd like to think I would have had the courage to sell a house, try a new job in a new industry and move to a new state without this tape, but knowing it was "in the stars" helped."